Danske Invest fund tracks down the frontrunners in a sustainable future
The transition to a more sustainable world potentially heralds the greatest change in equity markets since the industrial revolution. But how do companies' sustainability efforts correlate with opportunities for an excess return.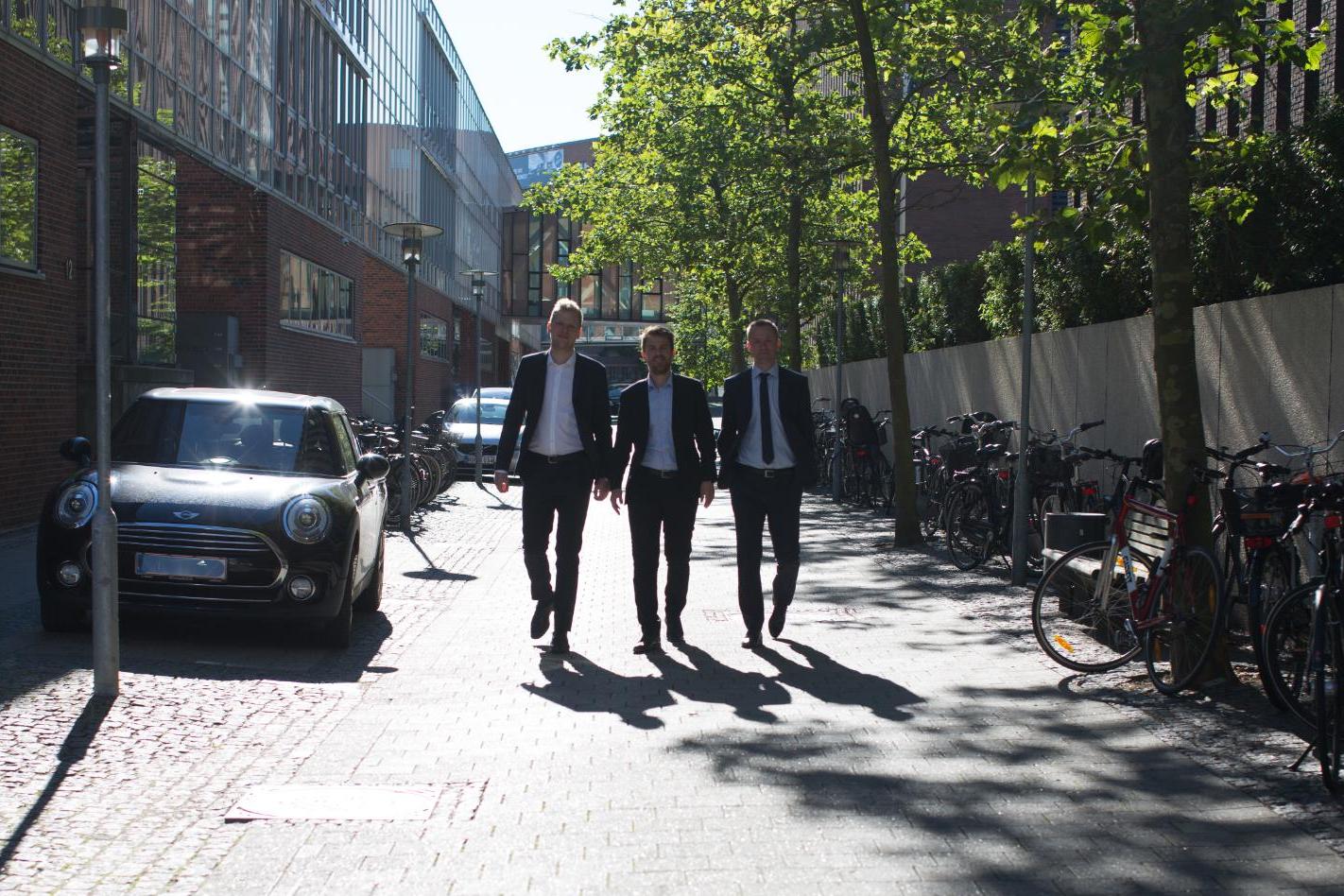 The world's population is currently consuming far more resources than our planet can replenish1. The consequences of this include major shifts in the earth's ecosystems and deteriorating living conditions in many places around the world. It is a trend that demands action if it is to be slowed – and has already prompted a global sustainable transition encouraged by consumers, governments and stakeholder organisations worldwide. A great deal of the responsibility for the transition rests on the shoulders of the world's leading companies.

"Significant changes right across the economy are needed if we are to achieve a sustainable future – and here a great deal of responsibility rests on the global business community. It is a task that requires major investments in the coming years, but which also holds enormous economic potential for those companies positioned to contribute to the solutions," explain Simon Christensen, Martin Slipsager Frandsen and Thomas Baden Fabricius, who head up the investment team behind Danske Invest's new, actively managed, global equity fund, Global Sustainable Future.

The UN estimates the market opportunities add up to USD 12,000 billion if its 17 Sustainable Development Goals for 2030 are to be achieved.2

Tracking down the leading sustainable companies
Danske Invest Global Sustainable Future is aimed at investors who wish to invest in global equities where factors such as price, growth potential, management and strategy play a dominant role, but who also buy into a strategy where considerable demands are placed on the sustainability efforts of each company we invest in – the critical factor being that they are currently contributing to achieving a number of the Sustainable Development Goals established by the UN.

"The green transition is a global trend that holds a very attractive return potential if you can invest in the right companies. That is why we spend a great deal of our time and resources on researching and analysing our way to those companies that make a sustainable difference and which are at the same time an attractive investment," says Simon Christensen.
Working closely with five other portfolio managers and supported by one of Europe's largest sustainable investing teams, he has helped develop a strict equity-selection process that has so far resulted in investments in 36 companies around the world. Common to all 36 companies is that they are frontrunners in the green transition, and partly because of this could potentially produce an excess return relative to those companies that have not yet addressed the green transition.

Close dialogue with portfolio companies
"When selecting equities, we begin by completely objectively narrowing the entire investment universe's many thousands of equities down to around 300 companies that live up to our criteria. Naturally, they must comply with our standards that rule out investing in coal, tar sands, tobacco and controversial weapons. Additionally, however, they have to meet a great many sustainability criteria, and here we employ some highly specialised research tools, so we end up with only the most relevant companies. We then dive deep into the companies and their business potential, and ultimately we have arrived at 36 companies that we see major sustainability potential in," says Martin Slipsager Frandsen.

The fund management team aims to never be invested in more than 40 companies. The current portfolio of just 36 companies allows the team to put together a broad and balanced portfolio and at the same time get very close to every company they have invested in.

The aim of the fund is to create a return above that of the overall global equity market. Investing in equities always carries a risk of loss, and as an investor you must expect significant fluctuations in the value of your investment. Hence, your return can deviate both positively and negatively from the rest of the market. That is also why the fund managers have a long-term investment horizon, which aligns well with the sustainability challenges we currently face. The transition from overconsumption and social inequality towards a more sustainable future is namely a change that, according to Thomas Baden Fabricius, will stretch over many decades to come.

A mini website with more information has been launched in connection with the launch of Danske Invest Global Sustainable Future.

Visit the fund's website to see fees, price movements, factsheets, etc.

1 – Source: Danske Bank Asset Management, Bernstein, FN
2 – Source: Danske Bank Asset Management, Bernstein, FN

The contents of this publication have been prepared for information purposes only and do not constitute investment advice. This is not an offer or invitation to make an offer to buy or sell a financial instrument. Note always that historical return and forecasts on future developments are not an indication of future return, which can be negative. Always consult with professional advisors on legal, tax, financial and other matters that may be relevant for assessing the suitability and appropriateness of an investment.