All investment opportunities at Danske Invest are covered by our Responsible Investment Policy. This means that all funds take sustainability risks into consideration and do not invest in companies whose businesses are involved with coal, tar sand, tobacco or controversial weapons. Read about the restrictions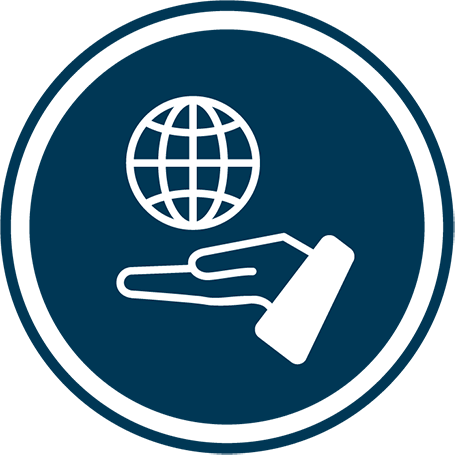 ESG-funds
Funds that promote environmental or social factors and ensure good governance practices are called ESG funds. The funds promote ESG by investing, for example, in companies that focus on climate and employee conditions, diversity or anti-corruption. They can also work actively to influence companies to become more sustainable or to refrain from investing in companies that have a large and detrimental climate impact.

ESG funds comply with Article 8 of the EU regulation on sustainability‐related disclosures in the financial services sector.

Read more about ESG funds
How can funds promote ESG?
Through the selection of investments

Funds can promote different ESG factors through the selection of the investments included in the fund. Selection criteria can include:
investing in companies that have low levels of CO2 emissions or in companies that are in the process of reducing their carbon footprint
investing in companies that have a high degree of gender diversity on their boards of directors
investing in companies that have products that ensure biodiversity, clean drinking water or the recycling of materials
investing in countries that have high ESG ratings
investing in companies that have good employee conditions
By influencing companies
Funds can focus on influencing and improving corporate behaviour, thereby further promoting ESG-related factors. The fund may do so by engaging in direct dialogue with the company management, voting at the companies' general meetings or by collaborating with other investors. For example, funds can focus on improving the work of countries and companies in the following areas:
fighting corruption and bribery
minimising the climate burden and negative effects on environmental conditions
complying with the principles of the UN Global Compact and respecting human and labour rights
creating a more appropriate remuneration structure for senior management
creating greater gender diversity in management
By excluding investments in some areas
Funds may exclude investments that do not promote or perform well on ESG measures. For example, funds may opt out of investing in:
companies that have high levels of CO2 emissions for their sector
companies that have fossil fuel-based energy activities
countries or companies that face challenges in the field of human rights
companies that have a damaging impact on biodiversity
companies involved in water pollution
Reporting on sustainability
ESG funds comply with Article 8 of the EU regulation on sustainability‐related disclosures in the financial services sector. There are special reporting requirements for these funds in relation to how they work to promote ESG.
Read more about how we report on the funds