Attractive stocks for the cautious optimist
High yield stocks represent an attractive investment without too much exposure during a potential recovery for European equities. The trick is to pick the right stocks.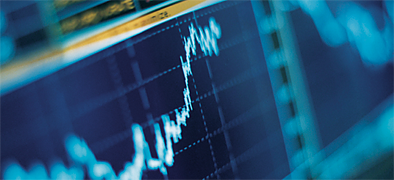 During periods of soft patches in the economy and equity market volatility, high yield stocks represent a sound choice for equity investors seeking to minimise their risk exposure. Especially the European market offers many attractive high yield stocks, but investors must carefully plan their stock picking exercise.

"While it is tempting to seek high yields, it should never be the only investor benchmark. Avoid uncritically selecting companies that pay the highest dividends to their shareholders here and now. There can be no assurance that their long-term business strategies are sound and sustainable," says Chief Portfolio Adviser Peter Nielsen, who advises the Danske Invest Europe High Yield fund, which currently has 33 companies in its portfolio.

The important thing for an investor is to dig a bit deeper to identify a combination of two benefits; a reasonable current dividend and market value gains. It all boils down to identifying sectors and well-run companies with an attractive price tag.

Mr Nielsen focuses on medium-sized and large European companies with a long investment horizon, looking for stable returns from blue-chip companies and an overall portfolio exposure lower than or on a level with the broad European equity market. The stocks have an average pay-out ratio of 4.7%.

Strong overweight of insurance stocks
"Our largest sector overweight right now is clearly Insurance. The sector offers quite a few companies with a relatively sound business platform and solid underlying performance. We remain relatively sceptic of banks outside the Nordic region, but with our insurance exposure we can still overweight the financial sector, which we generally believe offers attractive pricing relative to other cyclical sectors," says Mr Nielsen.

Utilities also represent a large part of the portfolio.
"In Utilities, we look for companies offering infrastructure solutions rather than companies selling power and gas, because the latter have been under pressure in recent years. In the UK, for example, we have invested in successful companies such as National Grid and SSE, which deliver some earnings growth each year in addition to a dividend pay-out ratio of 5-6% annually," he says.

Mr Nielsen has also identified attractive stocks in the telecoms sector, including Swisscom and Belgacom. Both companies remain partly state-owned, which is a guarantee for a relatively cautious risk management approach, but they also retain a long-term focus on developing their markets.