New fund: US High Yield Bond
Danske Invest launches fund investing in US high-yield bonds.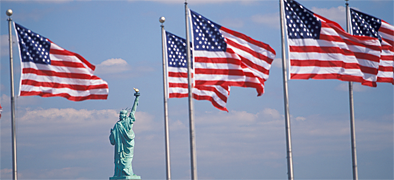 Danske Invest is expanding its product range by introducing a US high-yield bond fund. With the currently record-low interest rate level, many investors are looking for bond alternatives with a slightly higher return potential. Danske Invest is already offering a euro high-yield bond fund, and now we are expanding the opportunities for investing in high-yield bonds by including a US high-yield bond fund targeted at institutional investors.

Why invest in US high-yield bonds?
There are more reasons why Danske Invest is launching a fund comprising US high-yield bonds now:
We wish to expand our product range thus providing investors looking for alternatives to traditional bond investments with additional investment opportunities.
We expect a positive development in the US economy to continue – driven by an improvement in private spending and continuous growth.
Moreover, we expect that the US dollar will strengthen further.
Danske Invest SICAV US High Yield Bond, Class I
The new fund, Danske Invest SICAV US High Yield Bond, Class I mainly invests in government bonds and corporate bonds listed or traded on a regulated market. All bonds comprised by the portfolio have a credit rating of Baa3/BBB- or below.
Furthermore, the fund may invest in government Emerging Market debt denominated in USD with a credit rating of A3/A- or higher. The investment strategy of the fund is an active strategy. Up to 25% of the fund's assets may be invested in bonds denominated in other currencies.
Managed by DDJ Capital Management
The fund will be managed by DDJ Capital Management, which is an experienced asset manager founded in 1996 with core expertise within high-yield securities. Their investment philosophy is based on extensive bottom-up, fundamental and legal/structural analysis.